It's the second week of the Film4 Studio Ghibli season.
You can see the Film4 line up here. This week the line up is:
Saturday 4th – 11am Arrietty; 12.55am Spirited Away
Sunday 5th – 2.35pm Kiki's Delivery Service
Monday 6th – 11am Nausicaä of the Valley of the Wind; 1.25am My Neighbours the Yamadas
Wednesday 8th – 11am Ponyo
Thursday 9th – 11am Tales from Earthsea; 1.20am Grave of the Fireflies
Friday 10th – 1.10am Nausicaä of the Valley of the Wind
The movies previously shown are Arreitty, Spirited Away, Kiki's Delivery Service and Grave of the Fireflies, the reviews of them are on this page Week 1 I'll just review the four new movies for the week here.
Nausicaä of the Valley of the Wind – 6th Aug – 11am – English Dubbed
Second showing 10th Aug – 1.10am – Japanese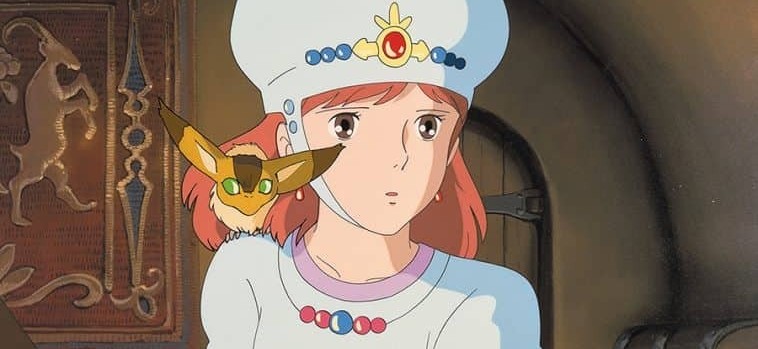 Another movie that actually misses out on being created by Studio Ghibli, as it was released in 1984. In 1981 Hayao Miyazaki began writing a manga Nausicaa of the Valley of the Wind, he'd go on to release 7 volumes of the manga from 1982 to 1994 in a critical and commercial success. He was encouraged to turn the manga into a movie which he only agreed to do if he could direct. With only 16 chapters of the manga written at the time, Miyazaki concentrated the story on the invasion of Nausicaä's homeland. It was the first time that Hayao Miyazaki would work with Joe Hisaishi, the Japanese composer who would go on to be a constant contributor to Studio Ghibli movies and indeed countless more anime.
This is pretty much the movie that gave birth to Studio Ghibli, with the struggles that Miyazaki, Isao Takahata and Toshio Suzuki had they created their animation studio with the proceeds from Nausicaa.
So, that's a brief catch up on the origins of the movie, but what's it like, well it's everything that Studio Ghibli would give us in its future animation. Gorgeous detailed backgrounds, a strong female protagonist, and a sweeping soundtrack from Joe Hisaishi. Miyazaki also introduced us to his fascination with mother nature, in the dystopian world that Nausicaa lives in, a world that is on the edge of destruction after a war ravaged the civilisation and created a huge jungle teeming with toxic plants and giant mutated insects. There is one being that is the hope for everyone left, the saviour predicted in prophecy, Nausicaa herself. She tries to heal the rift between nature and man, knowing that this is the only way that mankind can survive. Even though this has been condensed from the manga, there is a lot going on with many storylines, character motivations and themes, nothing is black and white and there are many situations that introduce talking points especially if watching with children. Good and Evil is not black and white here, each character/group is driven by something specific, of which there is no one solution to everything, that is no baddie to overcome, or evil to overthrow. What it does have is violence though, as the military state of Tolmekia invades the valley Nausicaa lives in trying to wipe out the toxic jungle, but this serves to show Nausicaa's value for life, whatever form it takes and how removing fear can lead to a peaceful existence.
Miyazaki took inspiration from a number of sources one of them being the Earthsea novels by Ursula K. Le Guin which led him later to ask the author permission to adapt the Earthsea novels themselves, I'll cover this below in the Tales From Earthsea review. This also exhibits Miyazaki's fascination with flight and a theme that we would see a lot in his movies.
If you like this movie and want more of the story, you can also buy the 7 volume manga from Miyazaki, Amazon has a fantastic set here
Art book of Nausicaa of the Valley of the Wind from Amazon UK
My Neighbours the Yamadas – 6th Aug – 1.25am – Japanese Audio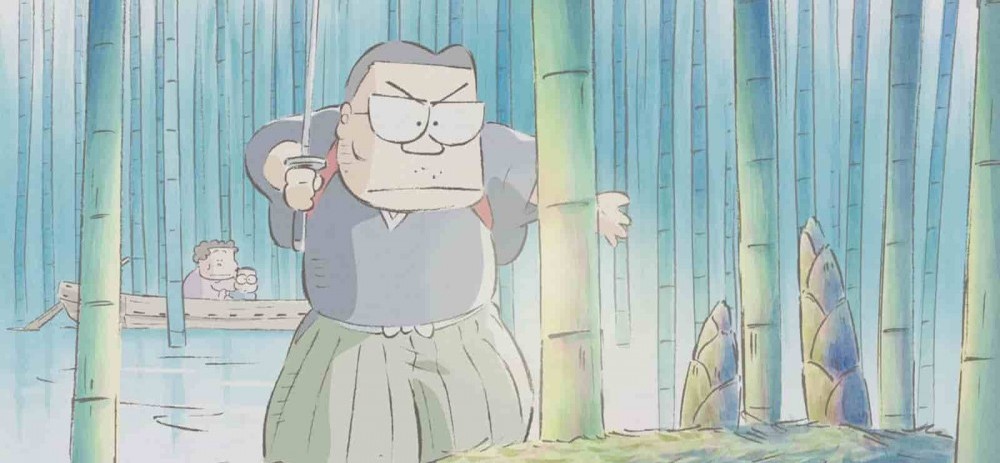 Like in the review for The Tale of Princess Kaguya, this release from Studio Ghibli is again a depart from their usual style, written and directed by Isao Takahata we see the unique style that sets him apart from the usual colourful, highly detailed Studio Ghibli artwork. This movie was a first for the Studio as it was the first fully digital production they had released, even though it looks like a traditional hand-drawn watercolour painting.
This movie is also different in that it is a set of stories, all based around a single family, each one focusing on one of the family members and the situations they find themselves in, it's very much a movie about family life and how they interact with each other. The situations themselves are nothing any family will not have come across and lend a realism to the simple, minimalistic animation on show. What elevates the movie is the humour that is present and it never takes itself too seriously, even when we reach the second half of the movie and it starts to get a little more serious it still conveys a sense of fun and showing the humour in daily lives. The main issue with the movie is that it feels like it should almost be a set of shorts, as being 104 mins long, it does tend to drag entering the last third of the movie. Also, some of the themes will baffle anyone not familiar with Japanese culture, but it is handled really well, and the humour does come across, with it's set of stories, it can even be watched episodically instead of in one go, which may help to alleviate the sense of dragging.
Ponyo – 8th Aug – 11am – English Dubbed
We are back to a movie directed and written by Hayao Miyazaki, inspired by Hans Christian Andersen's The Little Mermaid and entirely hand-drawn. As an artist, Miyazaki is extremely careful with the use of digital techniques in his movies and so with this, he and his animation team drew 170,000 images for. This attention to detail is a mark of the master that is Hayao Miyazaki, his dedication to his art being one of the many reasons his movies are so incredible.
Ponyo, or to give it it's full title Ponyo on the Cliff by the Sea is a movie about a young boy who playing down on the beach finds a goldfish trapped in a jar. On freeing the goldfish, the young boy names her Ponyo, and she rewards the boy for saving her with a healing lick of the cut he got opening the jar. From herein, Ponyo gains the ability to turn into a human, and the two children form a friendship. Again Miyazaki explores the familiar themes of friendship and mother nature as we see Ponyo's father trying to protect her from humans and their destruction of the seas and how Ponyo's turning into a human, causes an unbalance of nature.
The animation shines in Ponyo, it's so beautifully crafted and has the Miyazaki touch all over it, simple but detailed drawings that always bring life to the story, it really is, for want of a better word, magical. The surrealism here is on another level, Ponyo herself once transformed into human form is able to do things that aren't possible, walking on water, turning a toy boat into a lifesize one, Miyazaki really lets loose with his imagination, and for that, we are along for an incredible journey.
Tales from Earthsea – 9th Aug – 11am – English Dubbed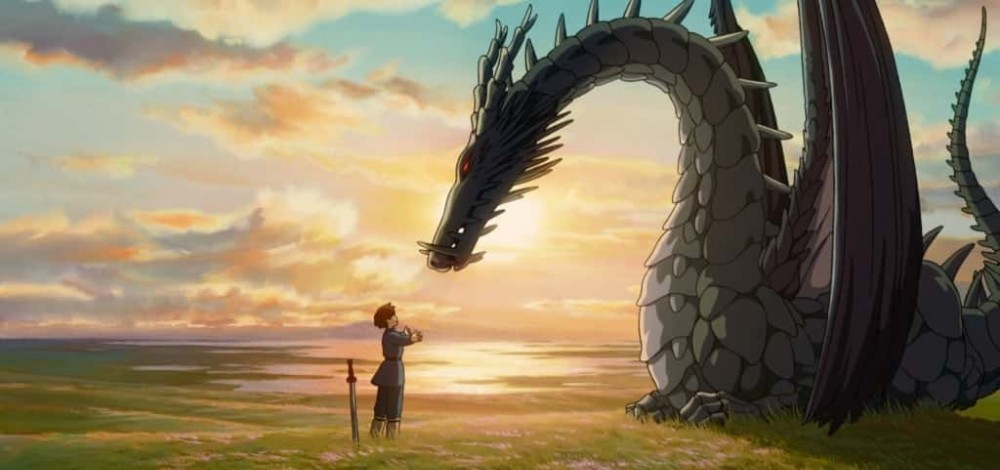 Some would call this Studio Ghibli's only real failure, and it does not do well on a few fronts, the most notable will be because of the source material. The American author Ursula K. Le Guin wrote the Earthsea novels between 1968 and 2001, and they are among the most beloved fantasy books ever written. In an open letter wrote by Ursula about the movie, she states that 20 years previously she received a letter from Hayao Miyazaki wanting to make a movie of the Earthsea novels, she declined, not knowing about his work and having a dislike for Disney animation (she didn't know the difference at the time.) Fast forward 13-14 years and she saw My Neighbour Totoro, and like many of us fell in love with the animation and direction of Hayao Miyazaki, a few years later through a Japanese translator of her novels (Ms Masako Shimizu) she decided to see if Miyazaki was still interested. This led to a meeting between them, but with Hayao Miyazaki saying that he was retiring after filming Howl's Moving Castle and that he wouldn't direct which disappointed Ursula. You can read the rest of the letter here in her own words, but it speaks of her hope that the movie would indeed be worthy of the source, and her thoughts on the movie after viewing it.
What can be the problem then? It's not the source, of course, but it's the adaptation of it, Goro Miyazaki was directing his first movie and his father wasn't convinced his son would be able to pull off the movie, resulting in them not talking to each other during the production. What resulted was quite simply a mess, well, everything apart from the visuals, in true Ghibli fashion they are incredibly detailed and stunning, the dragons themselves are worth the admission alone. But the rest of the movie does not stand up to the studio's lofty standards, the characters are incredibly one dimensional and really not at all likeable, the evil characters being stereotypically evil, manic laughs and all. It just ends up all being quite boring and by the numbers, not really having the layers and nuances that Studio Ghibli usually has in its movies. This is not to say the movie was a disaster at the box office, or even at the awards ceremonies, just missing out on the Japanese Acadamy Award for Animation (to The Girl Who Leapt Through Time) but also receiving Japan's Bunshun Raspberry Award for Worst Director and Worst Movie. It's unfortunate that Goro in his first feature film didn't have his fathers guidance, we'd see with his second movie From Up on Poppy Hill he'd fare a lot better.